755

Days

18

Hours

32

Minutes

42

Seconds
Autumn in Asheville
We are excited to have everyone experience this amazing time of the year with us in a place that we love. The autumn colors should be in full bloom, and the weather crisp. We're not the only ones that are looking forward to the colors and backdrop though. This is the area's "high season," and places to stay book up fast – particularly the good deals. For this reason, we're encouraging all of our guests to book sooner rather than later!
The Main Event.
Please arrive at the venue between 4:00PM and 4:30PM. The ceremony will begin at 5:00PM outside the Hart House. Once you've entered the main drive, take the second driveway on the right. Parking is limited, so we're encouraging our guests to carpool and make use of ridesharing services.
The Party.
Following the ceremony, heavy hors d'oeuvres and drinks will be served along with entertainment. Leave the driving to someone else… Uber and Lyft are both readily available in the area.
Keeping it Classy.
We're looking forward to remembering this night for the rest of our lives. We kindly ask that you keep the following in mind.
Dress Code
This will be a semi-formal wedding. Ladies, a nice dress and heels will make your night as memorable as ours. Guys, a neutral-colored suit and tie will make your ladies (and us) happy.
Children
While the ceremony and reception will be adults-only (12 and up), we've made arrangements for on-site sitting. Let us know if your kids will be tagging along so we can plan accordingly.
PHOTOGRAPHY
We're excited to have an amazing photographer capture our day. We ask that all guests turn off cell phones and cameras during the ceremony and enjoy being present with us.
Where to Stay
A Cabin in the mountains
Asheville is a fun, walkable city, but it's also surrounded by the Great Smoky Mountains. There are countless cabins available — from small 1-2 bedroom bungalows, to large cabins that sleep 8-10 people. We must stress, our wedding will be during the area's autumn-painted high season, so these cabins and hotels will fill up early. Ridesharing services are widely available in the area, but be aware that remote cabins accessible by mountainous backroads may prove to be challenging if you're planning on using these services to get around.
Perfect for
Sharing the visit with a group of friends
Lovers of the outdoors, autumn colors and solitude
A Place in Town
Prices in town are a premium, but there is a reason. Asheville is filled with shops, bars, and restaurants. This city has it's own "bohemian" vibe that has made it quite famous. Location is key if you'd like your visit to be in town. There are three distinct walkable areas that we're familiar with: Downtown, West Asheville, and Biltmore Village. Downtown has the most restaurants, bars and shops. West Asheville is trendy, with less to choose from, but makes up for it with a distinct character. Biltmore Village is right next to the Biltmore, and is upscale but quaint.
Perfect for
Proximity to walkable activities (Restaurants, Bars, Breweries, Shopping)
Taking in the unique culture of Asheville
Registry
You all know that we love to travel. Our honeymoon has high expectations to live up to, and we're going all out. We're planning on spending our time across the world in the land of amazing food, picturesque beaches, and smiles… Thailand! If you'd like to contribute to our once-in-a-lifetime (well, maybe) adventure, we've added some items below.
Honeymoon Fund!
Your gift will help us enjoy a trip of a lifetime! We'll use your gift to help pay for flights hotels, food and more. Enter any amount you'd like!
$25+
7 gifted so far!
Thai Market Tour & Cooking Class
We'll be guided through a local market where we're pick up fresh produce for the recipes we'll be making. We'll learn about unique Thai produce while sampling all the market has to offer. Once we have our ingredients, we'll be guided through a cooking class preparing local favorites.
$90
This gift has been purchased.
Thank You!
2 Day Khao Sok Lake Tour
In between our time in Khao Lak and Ko Lanta, we'll be spending a couple of days in Khao Sok National Park. We're excited to tour the lake and trek through the jungle. This tour also includes a night spent in floating lake bungalows!
$120(Goal of 2)
We've reached our goal for this item. Thank you!
4 Island Tour in Ko Lanta
We'll be spending a few days in Ko Lanta, where we plan on relaxing on the beach and doing some island hopping. This full-day tour includes a trip to the Emerald Cave!
$100
This gift has been purchased.
Thank You!
Similan Islands Snorkeling Tour
We'll be spending a few days in Khao Lak, where we plan on exploring the nearby Similan Islands. The snorkeling and diving is reportedly top-notch, so we're really excited about it!
$120(Goal of 2)
We've reached our goal for this item. Thank you!
Flight from Krabi to Bangkok
We'll be heading back to Bangkok after our beach time in Southern Thailand.
$125(Goal of 2)
We've reached our goal for this item. Thank you!
Rooftop Cocktails in Bangkok
We'll have an unforgettable night with sweeping views of Bangkok in every direction from the 63rd floor.
$80
This gift has been purchased.
Thank You!
Beachside Massage for Two
What better way to relax and get into the honeymoon spirit than a beachside massage?
$75(Goal of 2)
We've reached our goal for this item. Thank you!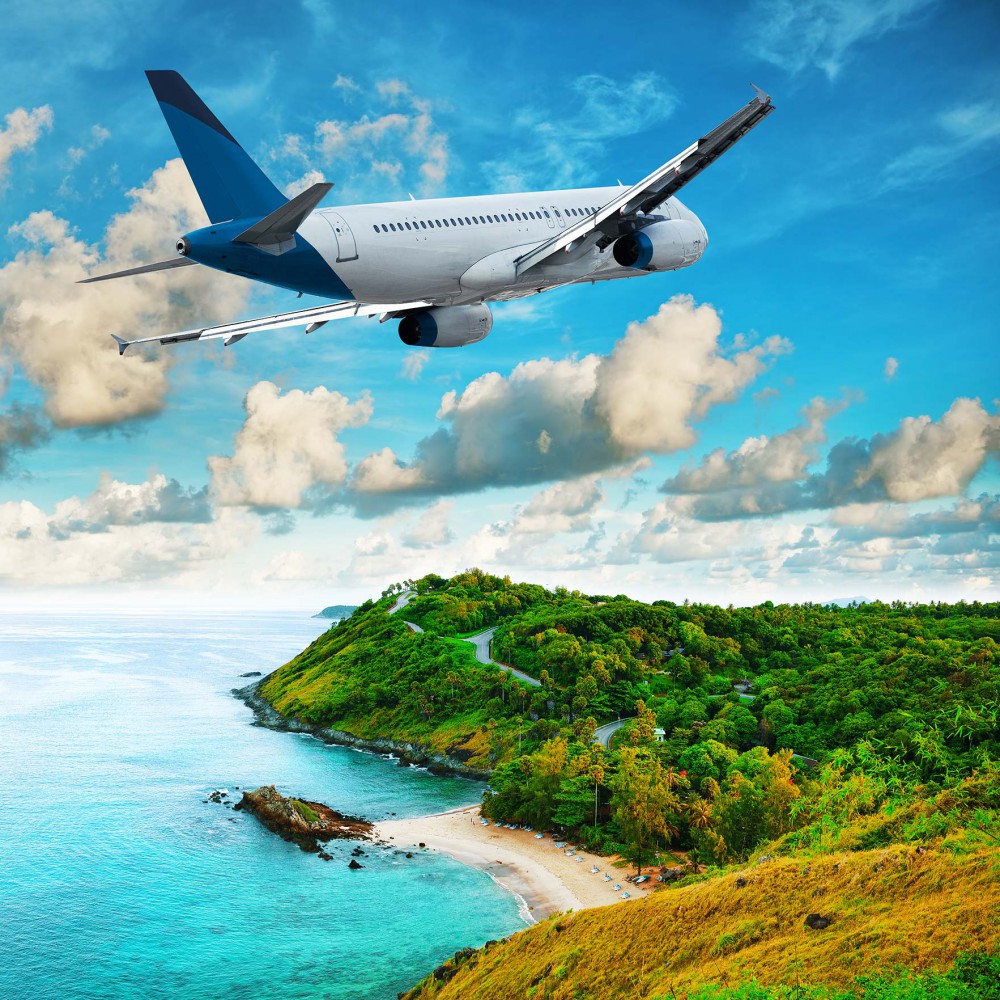 Flight from Bangkok to Chiang Mai
We're planning on hitting Bangkok, then heading north to Chiang Mai to check out the local culture!
$125
This gift has been purchased.
Thank You!
If you'd prefer to give a traditional gift, we have registries at the following:
Will you attend?
Please reply by September 2, 2019.